83% of business leaders say that it's important to step away from their company and look at things objectively in order to make more productive decisions.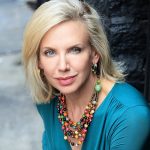 Meridith Elliott Powel
One of the Top 15 Business Growth Experts to watch by Currency Fair. An award winning author, keynote speaker and business strategist.